Ultimate Bible Reading Plan
We have connected the New and Old Testiment together into daily 10 minute readings that take you through the whole Bible.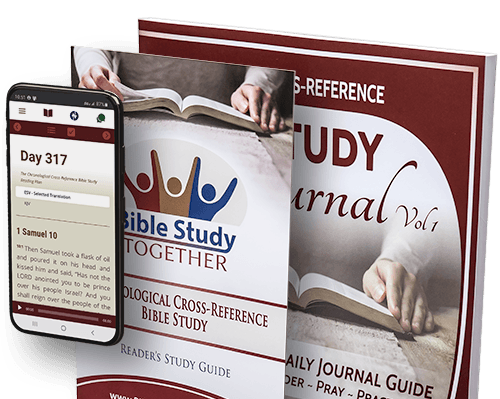 Daily Cross-References
We have weaved the NT and OT into daily readings so that when you read in Levitucs about the Day of Atonement, you also read how Jesus was its fulfillment in Hebrews.
Chronological Order
Experience the Psalms and Prophets in the context which they are written.  See David cry out to God from the Psalms as he runs from Saul and truly understand why he agonized.
10 Minute Reading
Each day is broken into logical blocks so you catch a complete story or thought from the Bible.  With only 10 minutes of reading you have plenty of time to dig deeper into what you read.
Several Ways To Get Started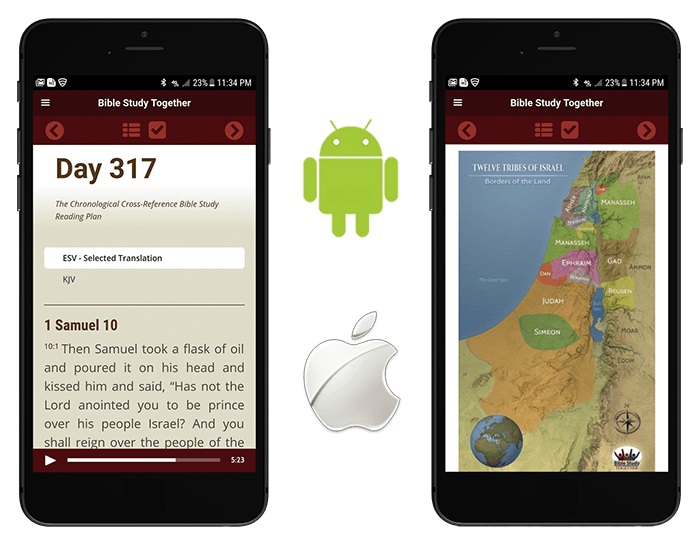 Mobile App
Full featured Daily Bible Reading app designed to take you through the whole Bible.  Complete with Maps, Videos, Audios Bible, Study Questions, and more!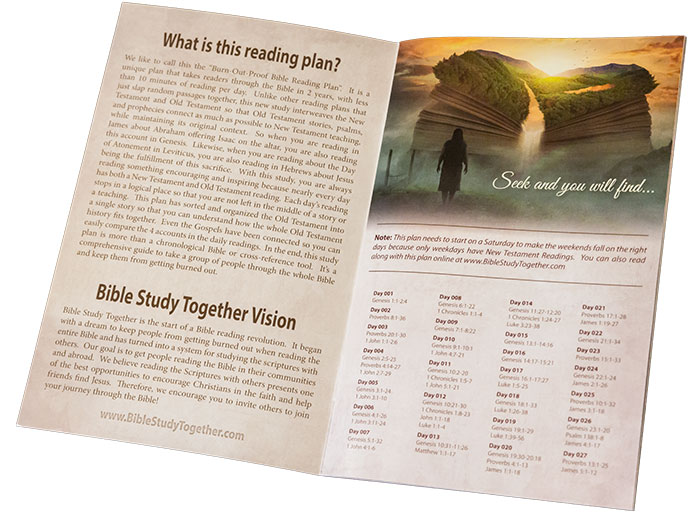 Booklets
High quality printed booklets that contain our entire unique reading plan.  We have gotten the cost down so low that you can get one for everyone in your church.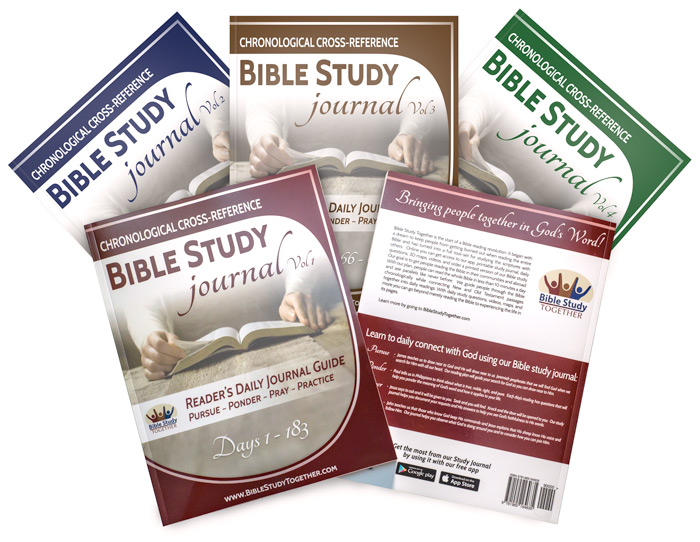 Study Journal
Enhance your quiet time with God using our reading plan, daily Bible reading questions, and journaling guide.  This tool is perfect for discipling other believers.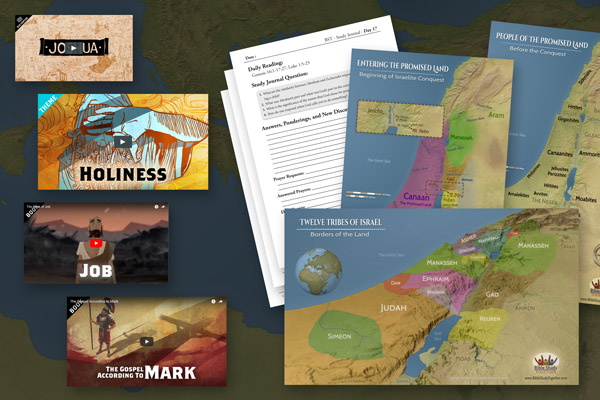 Additional Resources and Tools
Bible Study Together is more than just a reading plan.  We have incorporated videos, 3D Maps, Daily Bible Questions, and an audio bible right into our app and our website.  In addition, we even allow you to print our study journal directly from our website if you don't want to order the book version.  Our goal is to help get people reading their Bible in community with others and talking about what it says.  Bible Study Together is therefore a full suite of tools help the church disciple each other as they read through the Bible Together.  Learn more about what we are doing and the other resources we are actively developing by going to:
Order Booklets of Our Reading Plan
Description: Contains 2-year reading plan, 12-page saddle stitch booklet, tough glossy card-stock cover, Full-color glossy pages, made to last the full 2 years of the plan, comes with sticky bookmark.  Learn More…
We have made our reading plan available to you at our cost to print, process CC fees, and ship.  However, we are also giving you the opportunity to help support what we are doing by adding an additional gift to your order (which you can write-off on your taxes).  It is our goal to get people reading the Bible without hindrance, so we don't require you to give anything extra if you don't feel compelled.  If you are a church or leading a Bible study and would like to order over 30 copies please contact us directly.